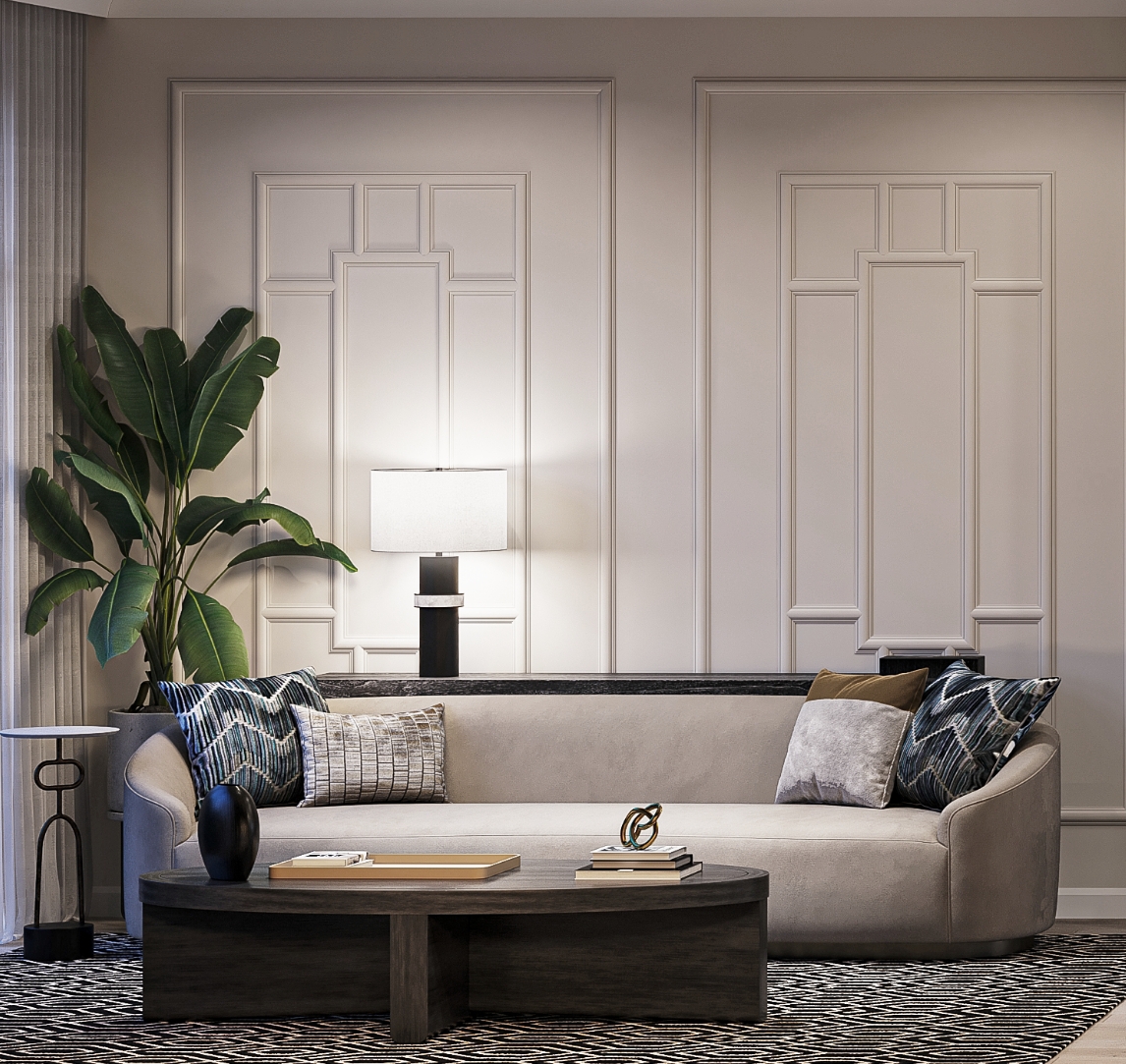 Terms of Use
The following are the terms of use (the "Terms") that govern the use of the www.queenscorp.com website (the "Website"). By using the Website, you agree to be bound by the Terms as revised or updated from time to time, including without limitation, the Privacy Policy posted on the Website as revised or updated from time to time, and any other usage guidelines and rules that may be posted from time to time, all of which are incorporated herein by reference, as well as all applicable laws and regulations governing the Website. If you do not agree, please do not enter or use the Website.
1. Purchasers of Dwelling Units
Purchasers of dwelling units from any company affiliated and/or associated with Queenscorp and/or from any company using the Queenscorp trademark under license from Queenscorp (all of the foregoing hereinafter referred to collectively or individually as "Queenscorp"), should refer to their respective agreements of purchase and sale for full details of the terms and provisions governing their respective transactions. These agreements of purchase and sale provide the sole and exclusive remedies available to purchasers of such dwelling units arising from any cause or claim whatsoever, including any cause of action arising from any misrepresentation.
2. Intellectual Property And Permitted Use
Queenscorp is the owner or authorized user of all intellectual property rights in the Website and all content displayed on the Website. All information on the Website is protected under the copyright laws and other intellectual property laws of Canada and other countries. You may display on your computer, download and print pages of the Website, provided: (i) the words "copyright Queenscorp" appears on all material that is so printed; (ii) the information will not be altered in any manner; and (iii) your use of such pages is only for personal and non-commercial use. Other than in accordance with the foregoing, no one has permission to copy, redistribute, reproduce or republish in any form, any content displayed on the Website. All trademarks, logos, and service marks (the "Trademarks") displayed on the Website are registered and unregistered trademarks of Queenscorp and others, and may not be used in any way without the express written permission of Queenscorp or the owner of such Trademark.
3. User Contributions to Website
Parties are prohibited from posting or transmitting to or from the Website any unlawful, threatening, libelous, defamatory, obscene, pornographic, hateful, malicious or other material that would violate any applicable law, or otherwise be in violation of the intellectual property rights of others. Queenscorp welcomes ideas and/or suggestions for improvements or additions to the Website, all of which will be subject to the Terms. Any and all ideas, suggestions and/or submissions forwarded or disclosed by parties to Queenscorp are made with the specific understanding that: (a) same will not be subject to any obligation of confidentiality or expectation of compensation, (b) any and all rights that may exist in such ideas, suggestions and/or submissions are absolutely waived, (c) parties represent and warrant to Queenscorp that such ideas, suggestions and/or submissions are wholly original, that no one else has any rights in and to same, and (d) Queenscorp is free to implement the ideas, suggestions and/or submissions as it may from time to time desire, without obtaining permission or license from any third party.
4. E-mail Messages and Security
Regular, unencrypted e-mail messages over the Internet are not secure. Queenscorp shall not be responsible for any unauthorized access to personal or confidential information that is contained in any email or other transmission to Queenscorp. This Website uses cookies and session variables to personalize content and enhance the user's experience. This may result in unauthorized access to personal or confidential information. While every reasonable effort is made to ensure that all software provided on the Website is suitable for use on a wide variety of computer systems, and reasonable and appropriate precautions should be taken to scan for computer viruses and ensure compatibility of the software with each specific computer system. Queenscorp recommends the use of firewall hardware. Queenscorp does not represent or warrant that the Website is a secure repository.
5. Availability of Service
The services provided under the Website may be limited or discontinued at any time by Queenscorp at its discretion and without notice.
6. External Links
The Website may provide links to third party websites, and some of the content appearing on the Website may be supplied by third parties by way of framing, metatagging or otherwise linking to other websites. Queenscorp shall not be responsible for any such content or information, nor shall it be liable for any damages incurred from viewing such linked websites, including without limitation, damages caused by computer viruses, Trojan horses or other intrusive, destructive or disruptive codes which may be downloaded from such linked websites. Queenscorp does not endorse any such linked website. Should there be any concerns with respect to a particular linked website, please contact Queenscorp at info@queenscorp.com and Queenscorp will determine, in its discretion, if the link should be removed. Parties may not provide a link to the Website without the express written permission of Queenscorp.
7. Product Endorsement
Any references on the Website to products, services or publications, other than those of Queenscorp, do not imply an endorsement or approval of such products, services or publications by Queenscorp.
8. Limitation of Liability
In no event will Queenscorp and/or any of its directors, officers, shareholders, employees or agents of any of the companies comprising Queenscorp, be liable for any damages whatsoever (including, without limitation, damages resulting from lost profits, loss of prospective economic advantage, lost data or business interruption) arising out of the use, inability to use, or the results of use of the Website, any websites linked to the Website, or the content contained on any or all such websites, whether based on warranty, contract, tort or any other legal theory and whether or not advised of the possibility of such damages, nor for any claim by another party/or parties.
9. Accuracy of Information
Although reasonable care has been taken to ensure the accuracy of the information on the Website, all Website content is provided on an 'as is' basis, without any warranties of any kind, express or implied. Please note that all models, plans, sketches, illustrations and/or displays utilized and/or referred to on the Website (including all descriptions, dimensions and/or representations indicated thereon or implied thereby) are merely reflective or indicative of the proposed real estate projects, or various aspects thereof (and/or any other phases with respect thereto, if applicable) as conceived or intended and in effect as at the time of their respective creation, and are therefore subject to one or more changes being made or implemented with respect thereto from time to time (whether significant or otherwise), without any notice thereof being given to anyone visiting or accessing the Website or otherwise, and without any liability being incurred by Queenscorp thereby. Without limiting the generality of the foregoing, parties are hereby advised that:
the height, colour, size, shape, texture, dimensions, specifications and/or design of the: (i) exterior facade of any proposed real estate project(s) and/or any future phase(s) with respect thereto;
(ii) interior and exterior common element areas, including all roadways, walkways, ramps, driveway exits and/ or landscaped areas; and
(iii) recreational facilities and amenities, if specifically provided for in any disclosure statement;
the layout, shape and/or size of any building footprint, and/or the location, size and height of any building(s) in relation to any other present or future structure(s);
the total number of dwelling, parking, locker and/or service units within any proposed dwelling unit, and/or the total number of levels comprising any proposed unit;
the number, location, design and/or size of the windows within any dwelling unit(s);
the patio, balcony, front/rear yard, or terrace area(s) appurtenant to any dwelling unit(s), if applicable; and/or
the prices and/or terms of purchase of any dwelling unit(s) and ancillary unit(s); are subject to change, and may be varied at any time and from time to time, without notice and without any liability incurred by Queenscorp thereby. Furthermore, dimensions of floor plans, artists drawing and computer renderings are approximate only. Dwelling units are generally measured to the outside of all exterior, corridor and stairwell walls, and to the centre line of all party walls separating one dwelling unit from another. For more information on the method of calculating the floor area of any unit, reference should be made to the Home Construction Regulatory Authority's Directive dated March 22, 2021. Actual useable floor space may vary from any stated or represented floor area or gross floor area, and the extent of the actual or useable living space or net floor area within the confines of a unit may vary from any represented square footage or floor area measurement(s) made by or on behalf of the particular vendor selling such unit. Floor area measurements of dwelling units within condominium projects are generally calculated based on the middle floor of the condominium building for each suite type, such that units on lower floors may have less floor space due to thicker structural members, mechanical rooms, etc., while units on higher floors may have more floor space. Ceiling heights of dwelling units are measured from the upper surface of the concrete floor slab to the underside surface of the concrete ceiling slab. However, where ceiling bulkheads are installed within any unit, and/or where dropped ceilings are required (in areas such as foyers, hallways, closets, laundry rooms, storage rooms, bathrooms, powder rooms and/or kitchens), then the ceiling height of such unit will be less than what was represented. Content on the Website is for informational purposes only, and is not intended to provide specific legal, financial or other similar advice, and should accordingly not be relied upon in that regard.
Privacy policy
1. Effective date of Statement
This Statement has been adopted by Queenscorp as of June 3, 2014. Revisions to the Statement will be posted on www.queenscorp.com as soon as practical.
2. How and when Queenscorp collects personal information
Queenscorp collects Personal Information from individuals on a voluntary basis through surveys, contest entry forms, registration forms, questionnaires and transaction documents both online and offline. The Personal Information includes contact information (name, mailing address, e-mail address, telephone number, etc.), demographic information, household information, preference information and transaction-related information.
3. Accessing personal information
Individuals have the right to access, verify and correct or amend all of their Personal Information collected by Queenscorp. Queenscorp believes that it is imperative that personal information be as accurate, complete and up to date as is necessary for the purposes for which it is collected. Accordingly, to help Queenscorp keep Personal Information as current as possible, Queenscorp encourages individuals to amend inaccuracies and make corrections in their Personal Information collected by Queenscorp as often as necessary. To access, verify and correct or amend personal information, please email info@queenscorp.com.
4. Collection, use and disclosure of Non-Identifiable Information
Queenscorp collects and uses Non-Identifiable Information to assess the effectiveness of website content and traffic. This allows Queenscorp to improve the quality of visits to websites by streamlining visitors' ability to navigate these sites and develop featured programs and content that will be of interest to visitors. Aggregate Non-Identifiable Information is used to perform statistical analyses of the collective characteristics and behaviour of individuals, and to measure demographics and interests. Queenscorp also uses aggregate Non-Identifiable Information it collects to inform its current and prospective sponsors and advertisers about the number of visits to its websites, the demographic characteristics of these visitors and the number of times visitors have viewed and 'clicked' on their advertisement(s). Queenscorp also discloses to advertisers the overall demographics available regarding visitors who "clicked" on their advertisements. Aggregate Non-Identifiable Information may be used to describe Queenscorp's services and products to third parties such as prospective business partners and financial institutions. In any of these circumstances, only Non-Identifiable Information in an aggregate form and not personal information is disclosed.
5. Safeguarding personal information
Queenscorp has taken measures to protect the security and confidentiality of Personal Information as are appropriate in the circumstances. Personal Information is stored in confidential databases and locations in the Greater Toronto Area. These sites have appropriate security measures in place to protect against the loss, misuse and alteration of Personal Information under the care and control of Queenscorp. Any information transmitted via the Internet, however, may be intercepted by third parties. Queenscorp does not assume any liability for interception, alteration or misuse of information transmitted over the Internet. Queenscorp employees are restricted from using and disclosing personal information collected by Queenscorp other than in accordance with this Statement.
6. Legal
Queenscorp attempts to ensure that the information on this Website is accurate and current, but cannot guarantee that all information presented here is accurate, free of errors and up-to-date. As such, Queenscorp urges you to use this website for informational and illustrational purposes only, and to consult a sales representative at our sales centre for the most current and accurate information. All illustrations are artist's concepts only, and actual appearance may differ. Floor plans and room dimensions only apply to one of the elevations shown, and may be different for other elevations. Actual usable floor space may vary from stated floor areas. Specifications, dimensions, plans, elevations, prices, terms, conditions, subdivision configurations and all other information contained on this Website is subject to change without notice, and is subject to construction variances. In the event of any disagreement or inconsistency between the information on this Website and the information available at the sales centre, the information at the sales centre will prevail. E.&O.E.
7. Disclosure of personal information by Queenscorp
Queenscorp does not sell, rent or trade Personal Information that it collects. Queenscorp will not knowingly disclose Personal Information to any third parties except in the following circumstances
When Queenscorp has received consent to do so or under limited circumstances, specifically described at such time as Personal Information is collected.
When Queenscorp, in good faith, believes the law permits or requires such disclosure.
To affiliated and associated companies within Queenscorp and only for the purposes as described herein. These affiliated and associated companies and their respective employees are restricted from using the Personal Information for any other purpose other than as described herein.
To its agents, professional advisors, promotional and marketing agencies, and to any other third parties in order to complete transactions, to process data and to service customers. These third parties and their respective employees are only provided with such Personal Information as is necessary to perform the services for which they have been contracted and are restricted from using the Personal Information for any other purpose other than as described herein.
In the event of the sale of Queenscorp, Personal Information may be one of the transferred business assets.
8. Use of personal information by Queenscorp
Queenscorp uses personal information that it collects for the following:
To communicate with individuals.
To understand individual needs.
To promote and offer products, services and special offers that meet individual needs or that might be of interest to individuals based on information provided and approved by Queenscorp.
To provide individuals with products or services that are requested or that is part of Queenscorp's ongoing service with its customers.
To conduct, process and complete transactions with Queenscorp customers.
The information also enables us to develop and customize our products and services to better meet the needs and preferences of customers. Queenscorp may, from time to time, contact individuals by electronic format, regular mail or telephone for any of the purposes set out above.
9. Retention of personal information by Queenscorp
At such time as Personal Information is no longer required for the purposes stated in this Privacy Statement or other statutory requirements, such Personal Information will be made non-identifiable or destroyed.
10. How to file a complaint
To file a complaint with Queenscorp concerning the collection, use and/or disclosure of Personal Information, please email info@queenscorp.com. All complaints will be investigated by Queenscorp as soon as is practical in the circumstances. Individuals will be notified of the outcome of the investigation of complaints and will be notified of any relevant steps taken or to be taken as a result of a complaint.
11. Personal information required as part of purchase transaction
Additional Personal Information, in excess of what is outlined in this Statement, may be required to facilitate the successful completion of a purchase and sale agreement between Queenscorp and a purchaser. Where additional Personal Information is required or collected, the agreement of purchase and sale will outline the conditions on which such Personal Information is collected, retained, and/or distributed. When a conflict exists between this Statement and the applicable agreement of purchase and sale; the agreement of purchase and sale will govern.
12. The choice to provide Personal Information or to receive certain information and promotional materials
Individuals always have the choice whether or not they wish to supply Queenscorp with Personal Information. Individuals wishing to 'opt-out' of receiving certain informational and promotional materials from Queenscorp or who otherwise object to the collection, use and disclosure policies as provided under this Privacy Statement, are asked to contact the Privacy Officer at Queenscorp by email at info@queenscorp.com. Opt-out opportunities are also provided in other circumstances such as in certain promotional mailings. Individuals are reminded that the decision to withhold Personal Information or to object to the use and/or disclosure of Personal Information as provided in this Privacy Statement or in any agreement between such individuals and Queenscorp, may, in certain instances, limit their ability to complete purchases of Queenscorp products and services and limit their ability to access or take advantage of certain promotions and features. Your Personal Information is obtained and used only with your consent which may be expressed or implied depending on the circumstance.
13. Websites operated by third parties
Websites operated by Queenscorp may contain links to other websites that may collect personal information. This Statement does not extend to the data collection, disclosure, use and retention practices of such third parties and Queenscorp does not assume any responsibility for the privacy practices, policies or actions of such third parties. Individuals should read the privacy policies of such third parties and make an informed decision about whether or not to visit such websites and/or provide Personal Information to such third parties based upon their privacy practices and individual discretion.